Our Products
Wrist-Worn Pulse Oximeter (Finger-free)
Wrist-worn pulse oximeter, the oCare™ Pro 100, measures pulse rate & blood oxygen saturation (SpO2) directly at the wrist.
Finger-free, wireless, smart pulse oximeter is a registered medical device & TGA approved.
Bluetooth, OLED graphic display, 72 hours of data storage, built-in rechargeable lithium battery.
Warning alarms with lighting indicator and/or wrist vibration.
Central Blood Pressure Monitor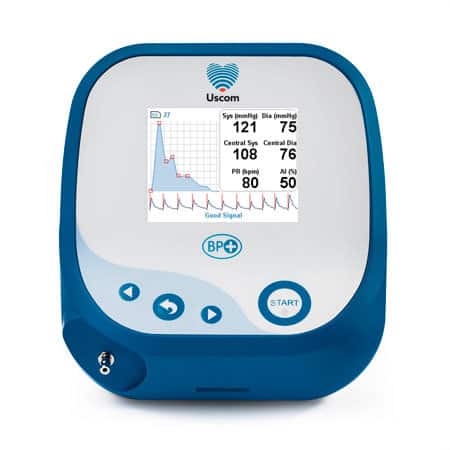 Uscom BP+ is a supra-systolic oscillometric central blood pressure monitoring device.
BP+ also measures peripheral BP, Mean Arterial Pressure , arterial stiffness, augmentation index (AI), pulse rate variability & performs Pulse Pressure Waveform Analysis.
An advanced tool to better understand cardiovascular risk, track results of lifestyle modifications and other interventions.
Made in Australia.